Schedule of services
Services are in English with some Slavonic on Feast Days.
Service times
5:30 PM Vespers

Saturday Evenings
9:00 AM Divine Liturgy

Sunday Mornings
9:00 AM Divine Liturgy

Pascha (Easter Sunday) and the Nativity (Christmas Day)
Upcoming services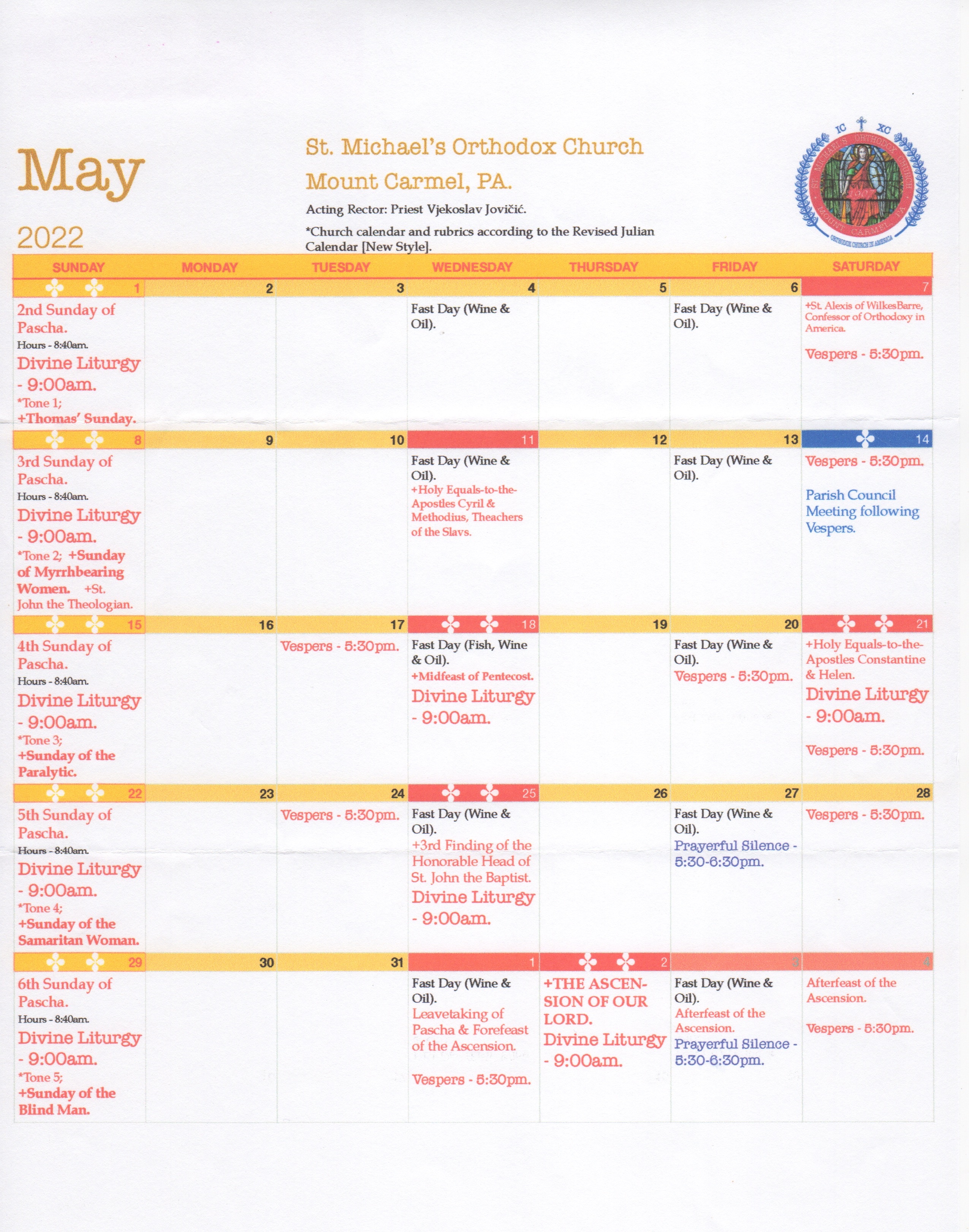 Other information
Confessions: To prepare for Communion, one must periodically have confession.
Please call the rectory at (570) 339-1200 and leave a message if you would like to schedule confession or a visit. Those who are not members of St Michael's asking for confessions are asked to obtain permission from their pastor; verbal permission is sufficient.