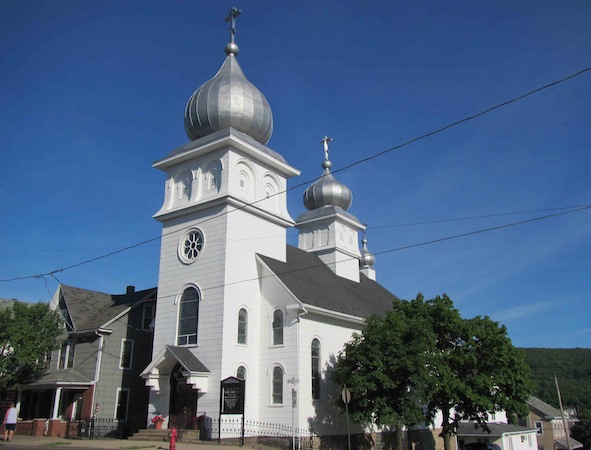 Welcome to St. Michael's Orthodox Church!
Founded: 1907
Diocese: Diocese of Philadelphia and Eastern Pennsylvania
Deanery: Frackville Deanery
Parish Highlights:
We have a choir, and services are in English with some Slavonic on Feast Days.
We promote Orthodoxy and offer educational programs for youth and adults at least six times a year. Photos from past activities can be found at http://doepa.org
We have coffee hour following Divine Liturgy most Sundays. Please join us in fellowship!
We support charitable and community efforts, including the local food bank.
St. Michael's has 50 parishioners, and we are focusing on regrowth.
Veteran's breakfast
On Sunday, November 5th, following Divine Liturgy, we will have a breakfast to honor the Veterans of the parish. You can learn more about the event in the flyer, which is here.
The Feast of Dormition
On August 15, Father Ignatius Hunter blessed flowers and herbs as part of the Divine Liturgy for Dormition.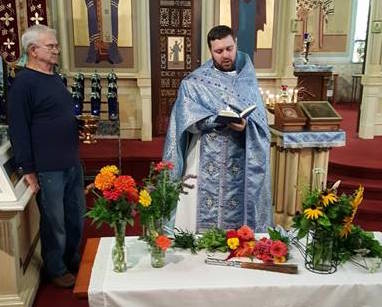 The Feast of Transfiguration
On August 6th, Father Ignatius Hunter celebrated the Divine Liturgy for Transfiguration and blessed fruit following the service.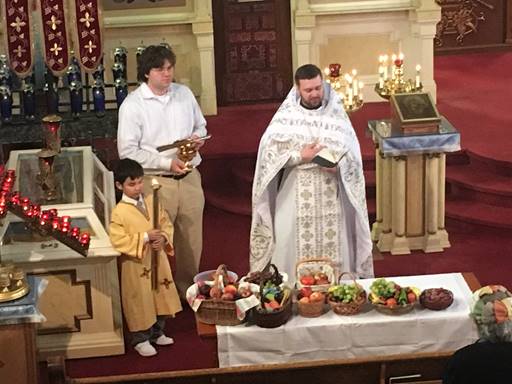 Welcome Father Ignatius and Matushka Seraphima!
In July, Father Ignatius Hunter took on the role of Acting Rector of St. Michael's Orthodox Church. He and his wife, Matushka Seraphima, have moved into the rectory, and Fr. Ignatius celebrated his first Divine Liturgy with us on July 9th.
We welcome them into our parish with open arms and look forward to many years together!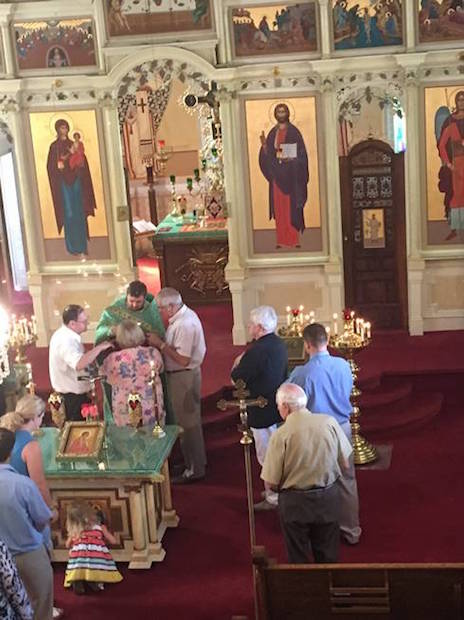 Summer basket raffle
On July 16, 2017, we will have our summer basket raffle. To enter, fill out a raffle form, and return it by July 5th.
Forms should be mailed to:
St. Michael's Basket Raffle
131 North Willow Street
Mt. Carmel, PA 17851
Meet our 2017 Parish Council:
On March 26, 2017, our new Parish Council took the Oath of Office. The officers were elected at the annual parish meeting held on January 22nd.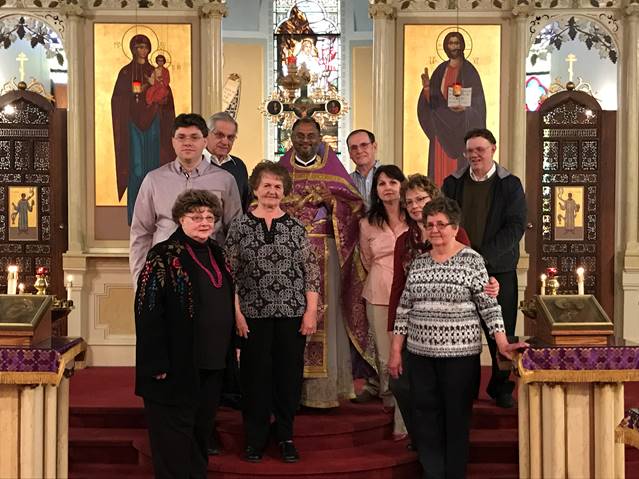 Lenten Coin Boxes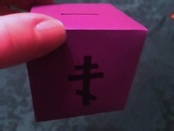 This year the youth of the parish have taken on the Lenten project: Almsgiving. They have made coin boxes and began distributing on February 26th. Once the coin box is full, please place the coin box in the container, which will be in the vestibule of the church, then kindly ask the youth for another coin box.
This project will continue for the entire Lenten period. At the end of Lent, the youth will give the money collected in the coin boxes to a charity of their choice. Please help the youth of the parish with this project. Give as you can – fill your coin boxes and ask for more boxes. Be an example to our youth. Almsgiving is one part of our Lenten responsibility along with fasting and prayer. The youth thank you in advance for your participation in their Lenten project!